Sellers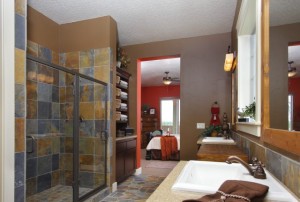 There is a lot to consider when you are getting  your home ready to sell. One of the most basic considerations must be to decide on the best way to display what the house you are selling has to offer to potential buyers, not what your home has meant to you for the time you've lived there. And that means before you place your property on the real estate market, you need to make it less personal and more salable.
Make sure the house is thoroughly clean before you allow the property to be shown, be sure and keep any personal items displayed to the absolute minimum-avoiding clutter is the key, and you will have a greater chance of receiving offers for your property.
Choosing an Experienced Real Estate Agent
One of the most important things you can do when you are selling your home is to find the right real estate agent. An experienced agent can sell your home quickly, instead of letting it sit on the market for months.
A real estate agent can help you price your home to sell. The price must be competitive for the area where you live and it must be comparable to other homes that are similar in size and style. A real estate agent can get all of that information for you and give you a price that is reasonable. They have access to information that you will be unable to get, and they can save you time doing research. Not only will they know what other homes are listed at in your neighborhood, but they can find out what the selling price was on homes that have recently sold.
An agent can also tell you inexpensive ways to improve your home to increase your asking price. This is essential if you have an older home that is outdated.
Before you set your price, discuss your options with an experienced agent. They can show you how to negotiate once you get an offer. The asking price is often not the selling price, and you want to make sure you get the price you need. A real estate agent can be a valuable resource when you are selling your home, and can make the entire process go smoothly and quickly.
Meet With Your Agent
When using a realtor, it is imperative that they have a thorough knowledge of the market in your area. He or she will need to present recent home sale statistics for your area so that they can get come up with a price that is reflective of the current real estate market.
When meeting with your agent to discuss the sale of your home, you will need to keep in mind that the pricing of your home is one of the most important factors in regards to the sale of the home. No matter how wonderful your neighborhood, school system, amenities, etc., if the home is priced too high, you could potentially be pricing yourself out of a sale.
When the agent arrives for your meeting, the first thing you need to see is a proposal that the agent has prepared specifically for you. This proposal should include recent homes sale, length of time those homes were on the market, current homes on the market in your area that could possibly be used by an appraiser as comparable to your home.
Most importantly, the agent should then give you their opinion of a price to list the home. If you do not agree with the price and feel that it is too high or too low, let the agent know. It is your home and the decision is ultimately up to you.
Other Helpful Links